In the specialised field of patents and copyrights, Gilmore Engineers can provide an expert to review and assess IP claims, patents and design copyrights. Our mechanical engineers have extensive experience in areas as diverse as patents on heavy vehicle suspension performance to playground equipment and building products patent infringements.
For over 30 years, Gilmore Engineers has been a leader in the investigation and analysis of a variety of different types of incidents. During this time Gilmore Engineers has provided over 1,500 reports to members of the legal profession for matters before District, Supreme and Federal Courts.
Gilmore Engineers will examine the available evidence and give you an initial engineering assessment in the form of a verbal opinion. If necessary, this opinion can be provided in the form of a comprehensive report for the Court. Our experts will then follow through by presenting their evidence to the Court in person on your behalf if required.
Fish harvesting machine patent
Industrial conveyor belt system
Heavy haul trailer design copyright
Heavy vehicle suspension performance patent
Building product patent infringement
Sunshade and umbrella patents
Playground products
Engineering comparisons of technology
Vehicle equipment patents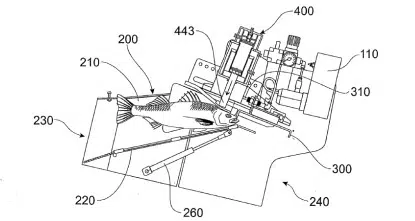 Gilmore Engineers was requested to examine two Patents relating to Fish Stunning Devices and to review the operation and specification of the "chin plate" as incorporated into the actual fish stunning device used in the slaughter and processing of farmed fish.
Electrical Connector Assembly For Vehicles
To determine if an Australian Innovation Patent had been infringed, Gilmore Engineers examined several trailer electrical connectors. An expert opinion was provided to the Court as to whether an infringement of the Patent had occurred.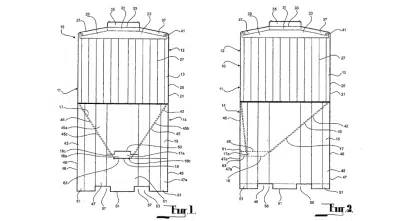 Two Part Modular Plastic Storage Bin
Gilmore Engineers was requested to explain the invention described in an Australian Innovation Patent and to comment on any terms claim  1  where the understanding would benefit from clarification. The patent was for a two-part modular plastic storage bin designed to hold animal feed grain such as wheat.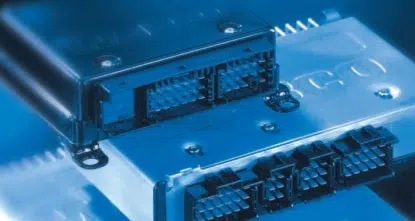 Vehicle Suspension Performance Logging
Gilmore Engineers examined a patent relating to a method for logging the performance of a vehicle suspension system. We were asked to consider whether a specific Electronic Braking System (EBS) infringes nine particular claims of the Australian Patent.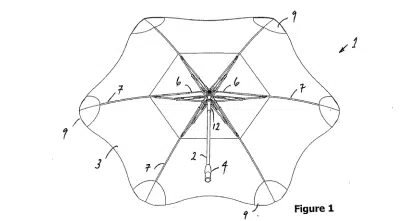 Umbrella Patent Amendments

A patent relating to an umbrella was being re-examined following amendments. A third party was opposing several of the amendments. Our engineer was asked to give his opinion on the meaning of particular terms from the amended claims in the context of the specification as filed.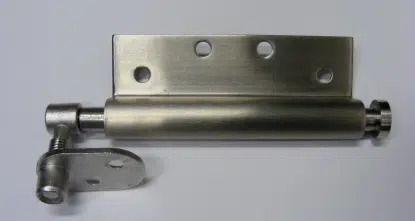 Gilmore Engineers was requested to look at symmetrical hinges to determine whether there was a patent infringement. After reviewing the patent and the two hinges in question, our engineer determined that in fact, the patent had been infringed. The matter was resolved in the Federal court.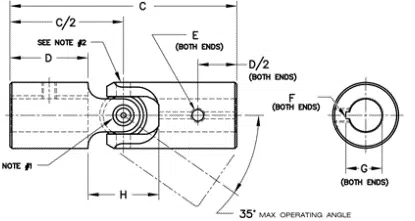 A company sued in the Federal Court of Australia for infringement of a patent relating to a joint assembly for connecting a rotating structure, such as a track chain used on machinery. Our engineers were instructed to provide a multi-stage independent expert report relating to some issues regarding the inventive step claimed by the patent.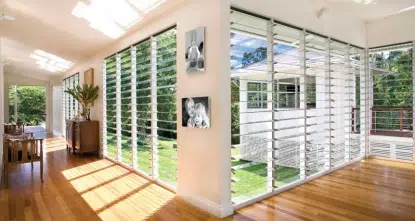 Gilmore Engineers was requested to prepare a report providing expert opinion on twenty-two questions regarding a patent relating to a louvre window system incorporating methods directed at reducing water penetration and draining water from a louvre window.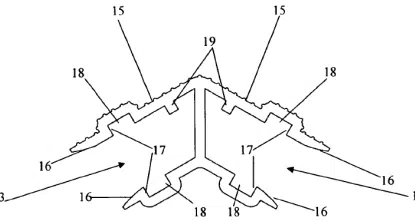 Raised Garden Bed Enclosures
Gilmore Engineers provided an expert opinion on whether a garden bed enclosure infringed claim 1 of an Australian Standard Patent relating to enclosures and particularly enclosures suitable for use as raised garden beds and the like.